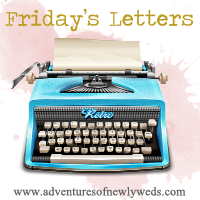 You forgot the pumps of sweetener in my Passion Tea this morning. I get it Barista Lady, you were getting your flirt on with a Cambridge cop. No harm, no foul, just make sure my drink doesn't taste like cold tea.
I am in love with our Save the Dates and am so happy you are doing them. But you are a hooker for bringing over Entenmann's cinnamon buns last night.
Words cannot express how excited we were that your adoring babysitter offered to keep you overnight for a sleepover. That way, when we come home schmammered tonight, we can just pass out instead of throwing your toys around for an hour because you were home alone and need some form of entertainment. Also, you're cute now that you sleep with us, but you skittering around at 5am is not fun.
Speaking of schmammered...
Totally looking forward to a night of debauchery tonight. Since I never drink anymore, this should be interesting. Plus I'm wicked excited to give you part 2 of your birthday gift. Oh and your sweater you left that I wore to work once. You know, the one I would have washed it but it's dry clean only. Sorry, it was cute.
I can't wait to sleep you away and chill the F out. Fo realz. Although I am slightly jealous of my sister, who is spending the weekend on Nantucket. I haven't been to the beach once. I think this needs to happen.
I seriously cannot thank you enough for bringing your 1997 passport photo into my life. And then allowing me to show it on my blog. We all know the 90's were not kind to anyone. Love you!
**
Happy Friday!