Remember how fun Valentine's Day used to be? I would get so excited once the time rolled around every year. What Valentine's would I pick this year for my classmates?
As I got older, our school let us send pink carnations to our Valentine. I would sit in homeroom, plagued with anxiety, waiting to see if I got one. I used to sit there and hope that maybe, just this once, I would get one from my crush or a secret admirer. I did get a few over the years but always from friends.
This year, I wanted to make cupcakes - that was a given. But I also wanted to do something special for my office. So, my friend Ashley and I hatched a plot to bring Arts & Crafts into the adult world.
We made Valentine bags from brown sandwich bags and did our best to saturate them in glitter and hearts. The girlier, the better.
My mind kept spinning with ideas. I decided I wanted to give everyone in the office a special treat, so I made little treat bags for everyone. Thankfully, my office only has about 75 people in it, so the task wasn't as daunting as you would think.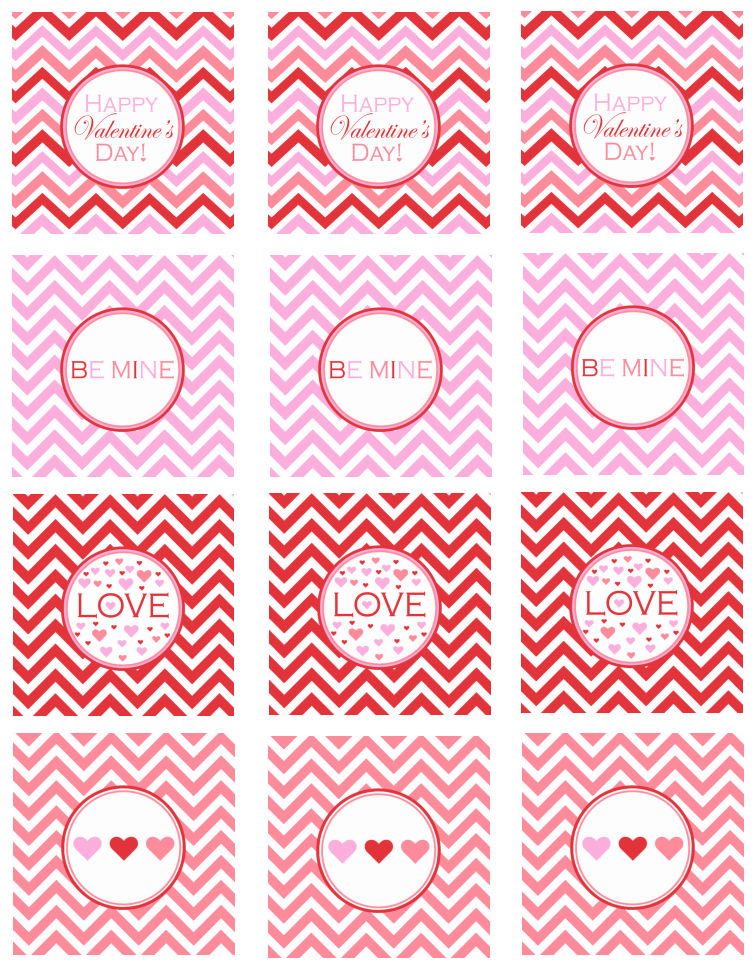 Using this
free printable
, I printed these out on cardstock and cut them into squares. I used pink and purple Gelly Roll pens to write " Happy Valentine's Day! From Brittany" on the back….because if we're going old school, nothing says that better than Gelly Roll pens, AMIRIGHT?!
For the record, I asked Carl if he wanted his name to be on the Valentine's. His answer, and I quote, was, "I have a reputation to uphold. No."
Whatev, more fun for me.
I got the goody bags at AC Moore and filled them with candy. I used pink, white, or red ribbon to tie them while attaching one of my cardstock Valentine cards. Voila! Easy Valentine's.
Now, onto the cupcakes. My friend Jared sent me the link for these, affectionately noting that anything cupcake was immediately associated with me in his head. I decided I wanted to use Bakerella's tutorial to make
Arrow Heart Cupcakes
. Simple, easy, and cute.
Now, I have to let you all in on a little secret. Obviously, I have no formal training, but Carl doesn't even
like
to bake. He's a cook. Either way, I added a teeny bit too much sugar to the frosting and my arms were dying trying to pipe it.
Carl asked if he could try and amazingly enough, he was a natural. He frosted ALL of those cupcakes up there. He did the entire batch. I couldn't believe it. He needs to do all the frosting on my cupcakes from now on.
Red Velvet Cupcakes
2 1/2 cups all purpose flour
2 cups sugar
1 Tablespoon cocoa
1 teaspoon salt
1 teaspoon baking soda
2 eggs
1 cup oil
1 cup buttermilk
1 Tablespoon vinegar
1 teaspoon vanilla
1-2 oz. red food coloring
Preheat oven to 350 degrees and line trays with cupcake papers.
Lightly stir eggs in a medium bowl with a wire whisk. Add remaining liquid ingredients and stir together with whisk until blended. Set aside.
Place all the dry ingredients in your mixing bowl and stir together with another wire whisk.
Add wet ingredients to the dry ingredients and mix on medium-high for about a minute or until completely combined.
Pour into cupcake pans and drop the pans on the counter a few times to release any air bubbles.
Bake for about 18 minutes or until a toothpick inserted comes out clean.
Makes 24 cupcakes
Creamy Cream Cheese Frosting
8 oz. cream cheese, room temperature
1 cup butter, room temperature
1 teaspoon vanilla
6 cups confectioners' sugar
Sift sugar and set aside.
Beat cream cheese and butter on high until creamy. Add vanilla.
Then, add the sugar in batches. Scrape down the sides in between each addition.
❤
Happy Valentine's Day Everyone!
❤